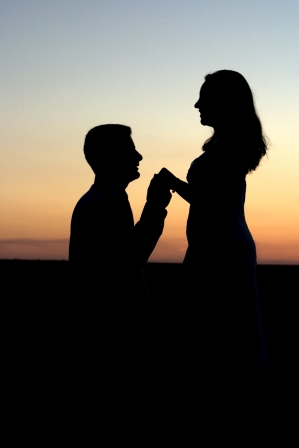 This is so funny and romantic that I simply had to blog about it. Sometimes, people tend to go really overboard in coming up with the GREATEST proposal ever. Sure, everyone wants to be unique but the true meaning has to be there - you want to MARRY her and not trump every other guy's proposal on the planet!
I think this guy did exactly that, as in be unique. He managed to combine humor and shock elements, while keeping it romantic. Talk about the amount of effort the guy took in preparation for this proposal!
Congratulations Matt & Ginny!